Boiled kabocha squash
 ♡ INGREDIENTS

      ☆ kabocha squash
          Remove seeds and make chopped.

  ♡ AMOUNT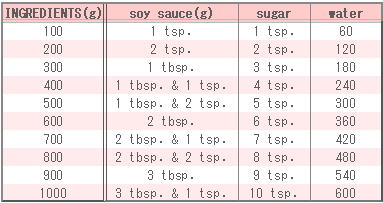 ♡ INSTRUCTIONS

    1 Weigh all the materials and check the amount of "dashi"
          and "condiment (soy sauce, sugar, & water)" in the above table.

    2 Warms oil in frying pan and fries Soak seaweed, in the following
          put other vegetables other than Fried bean curd.

    3 Pour dashi and condiment with kabocha squash into pod and boil down.



Copyright (C) 2016 HOME SWEET HOME, All rights reserved.