Meat and potato stew
 ♡ INGREDIENTS

      ☆ Beef or Pork
         Slice.

      ☆ Potato
         Cut into bite-size chunks and soak in water.


  ♡ AMOUNT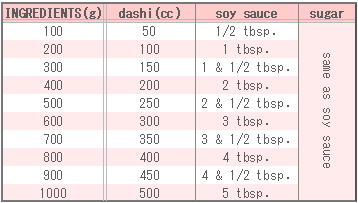 * dashi: broth made from kelp and/or dried bonito shavings

  
  ♡ INSTRUCTIONS

    1 Weigh all the materials and check the amount of "dashi" and
        "condiment (soy sauce and sugar)" in the above table.

    2 Fries meat with an appropriate amount warms salad oil and take out.

    3 Put potato with dashi and condiment in the pod and boil well.

    4 Place the fried meat in the pot and and remove the scum.

    5 Boil with Otoshibuta.



Copyright (C) 2016 HOME SWEET HOME, All rights reserved. (ホームスイートホーム)